A Relationship Driven
Real Estate Development & Brokerage Firm
Offering Everything from Commercial Property Development to
Landlord & Tenant Representation and Consultation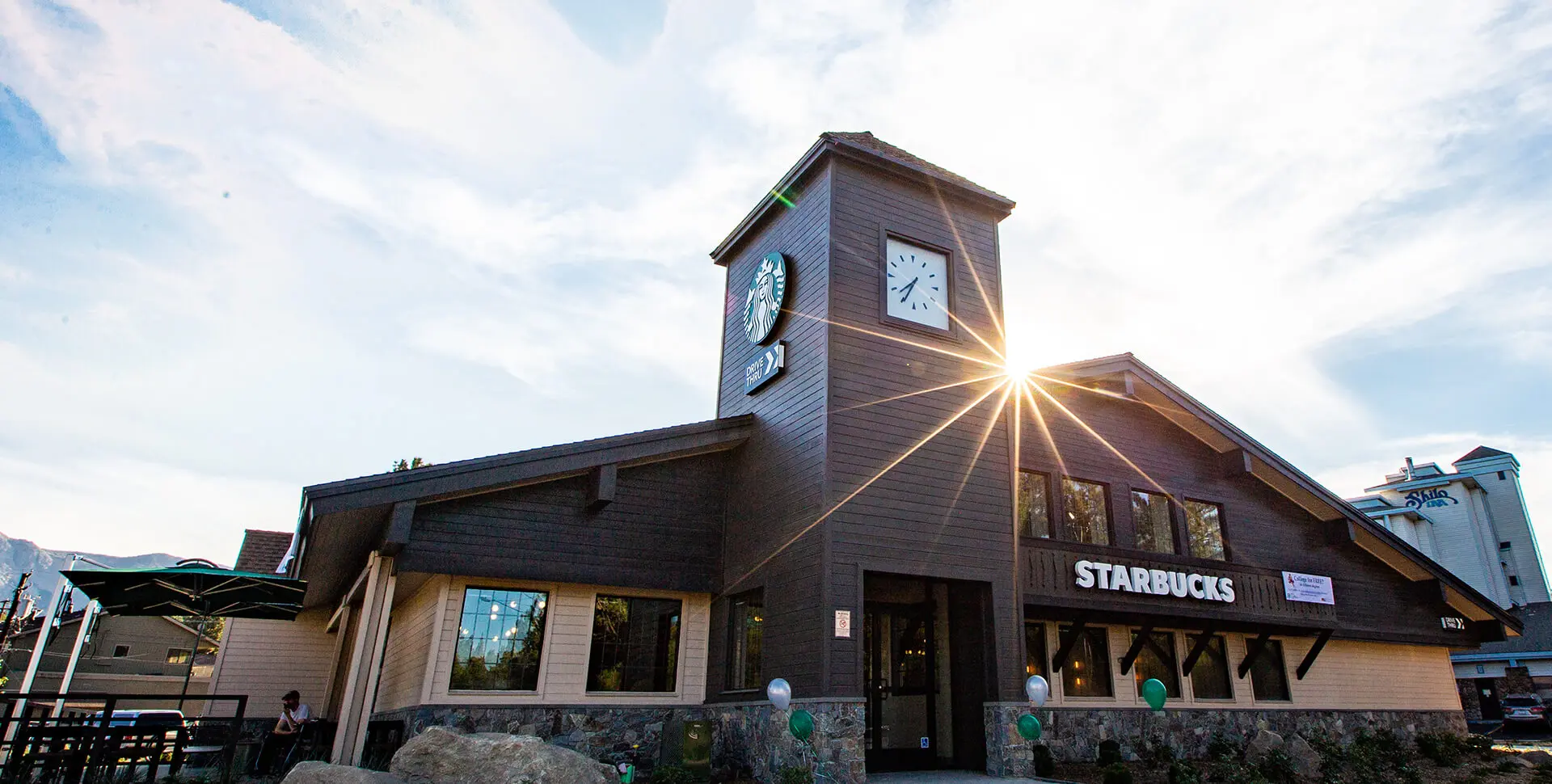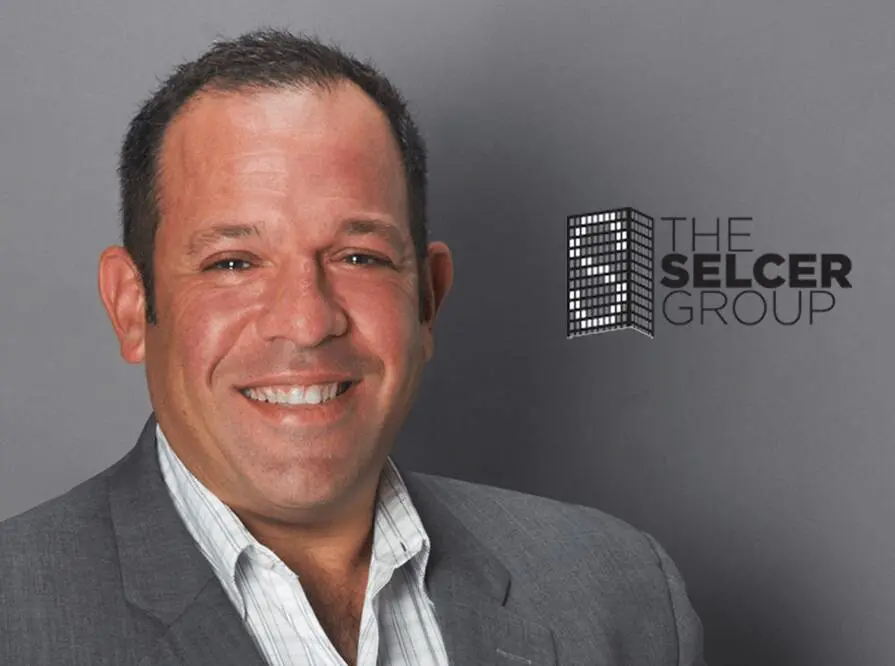 Real Estate Development
& Brokerage Firm in California

Steve Selcer is President of The Selcer Group and Selcer Realty, Inc., both of which originated in September 2015. The Selcer Group is a full-service real estate development company. Selcer Realty, Inc. is a full-service brokerage firm that focuses on the exclusive representation of institutional and private landlords and national credit Tenants.

Selcer Realty, Inc., is a leading full service brokerage firm focused on strategic analysis of existing institutional assets and developments as well as brand expansion for key national retailers. The Selcer Group development company focuses on ground-up developments, acquisition and redevelopment, equity raising, and deal structuring.
Our current list of projects upon request.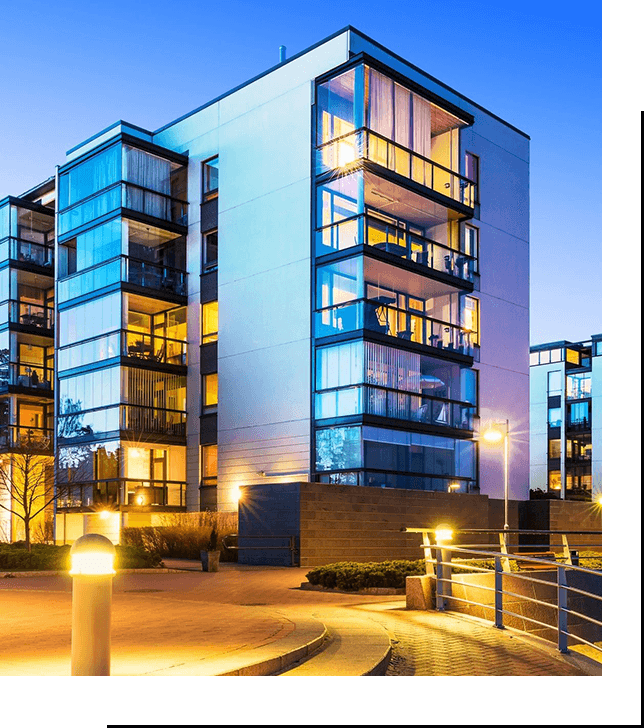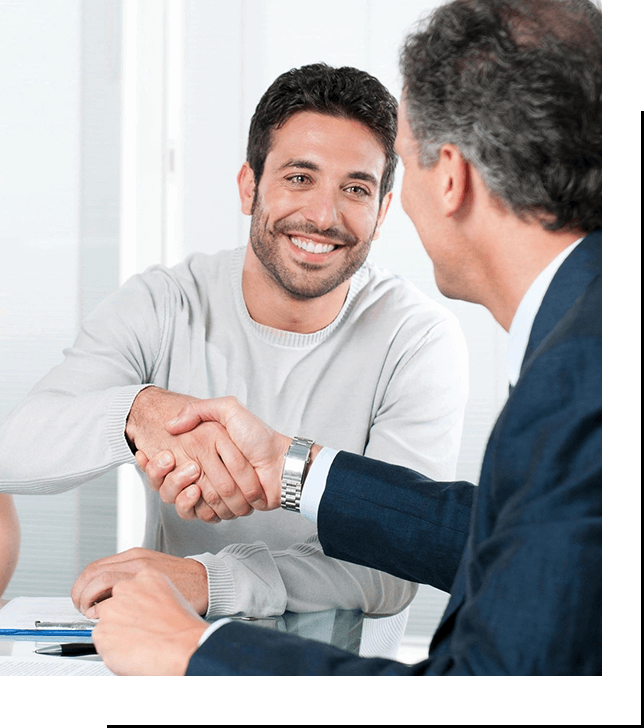 The Vast Experience
of the founder Steve Selcer

Steve Selcer, a 20-year industry veteran who has developed multiple properties, transacted well over 500 leases and acquired multiple properties for an aggregate of more than $1.5 Billion. Due to his relationship-based approach to the business, Steve Selcer has represented Tenants such as Walmart Neighborhood Market, Dollar Tree Stores, Burlington Coat Factory, In N Out Burger, Porto's Bakery, Panda Express, Quizno's, and many others.
Steve Selcer has exclusively represented landlords such as General Growth Properties, Capri Capital Partners, Regency Centers, Inland and Inland Western, Watt Companies, Sears Holdings, ICI Development, Rothbart Development, Primestor Development, Walgreens disposition, In N Out disposition, Vallarta Supermarkets, Combined Properties, Decron Properties, and Bilak Enterprises.

Before forming The Selcer Group and Selcer Realty, Inc., Mr. Selcer was the Managing Director of a private real estate investment firm that acquires real estate investments throughout the United States, emphasizing the Western and Southern US. Mr. Selcer's responsibility was the Operations of the company, the Asset Management (Leasing, Construction, and Property Management) of the existing company's portfolio. He was responsible for underwriting seven additional shopping center acquisitions equaling over 400,000 combined square footage at a total value of $125,000,000 under his tenure.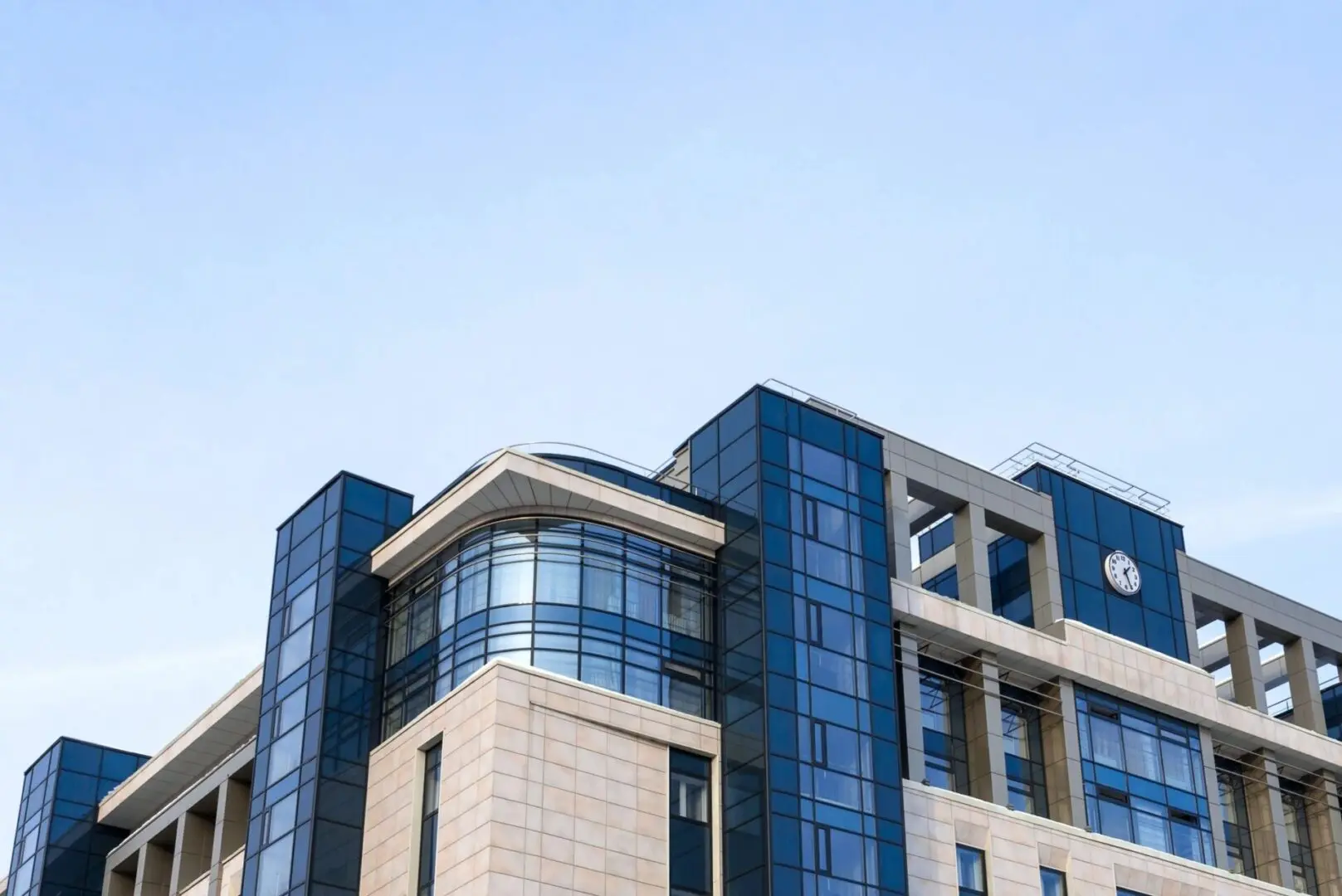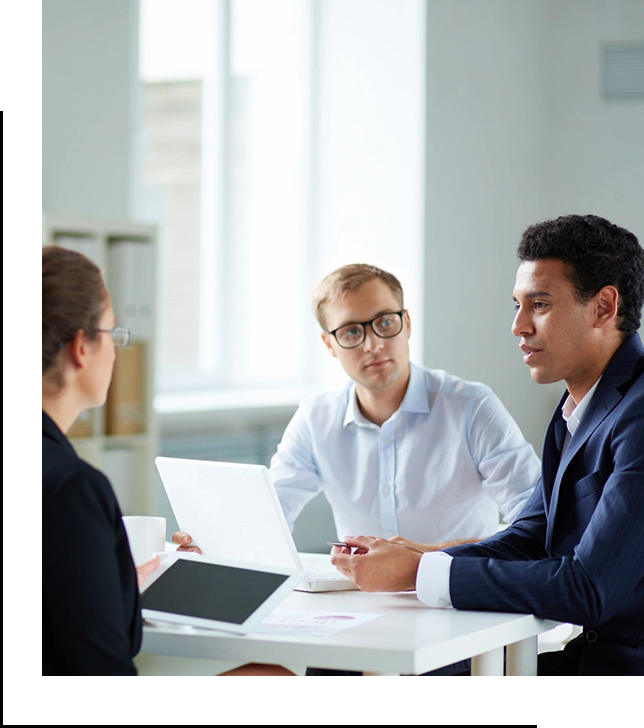 Prior to the private real estate investment firm, Steve was the Leasing Executive at Primestor Development, which is the leading institutional urban developer focused on providing goods and services to underserved neighborhoods/communities. He led the company in leasing their 3,000,000 sf existing shopping center portfolio, all new development, and their third-party operation of the Baldwin Hills Crenshaw, a 70-year-old, 1,000,000 sf Regional Mall in the heart of Los Angeles. Steve Selcer was responsible for leasing and repositioning the mall and bringing the income to an all-time high.
Broker Partner at Wilson
Commercial Real Estate

Before joining Primestor Development, Steve Selcer was a partner at Wilson Commercial Real Estate, Southern California's top leasing brokerage company focusing on institutional level Shopping Centers and top national Tenant representation. Mr. Selcer was a partner at Wilson Commercial for 7 years. During his tenure, Mr. Selcer and his partners listed over 150 anchored centers with a total square footage of over 20,000,000 sf. Jones Lang LaSalle recently purchased Wilson Commercial Real Estate due to its reputation and market share in Southern California.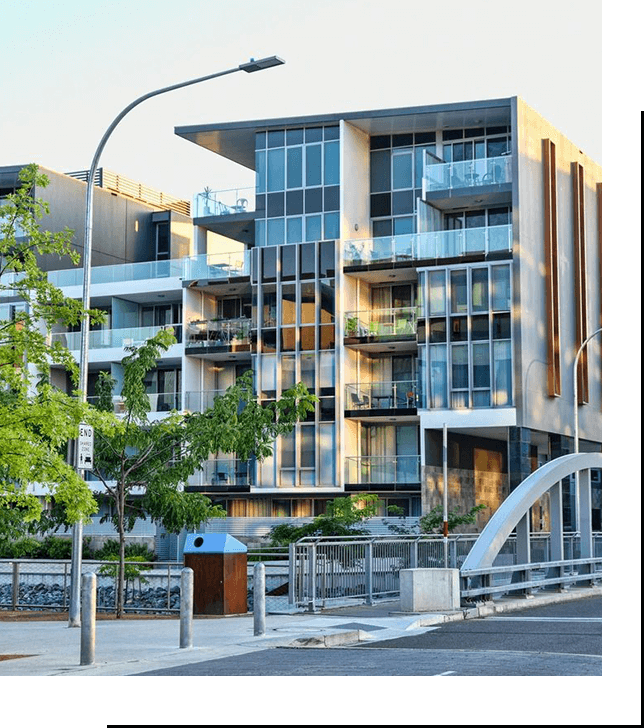 The Beginning of
an Illustrious Career

Mr. Selcer started his career at The Legaspi Company, a small boutique brokerage company that focused its leasing efforts in the inner city to provide goods and services. Within his first two years in the business, he became the exclusive broker for approximately 1,000,000 sf of existing shopping centers and exclusively represented 15 national chain tenants, and negotiated well over 70 leases during his tenure.

In 1996 Judy Carter joined Wilson Retail Group. As Vice President of Operations, Judy was involved in the day-to-day operations and office management. For over 19 years, Judy handled all financial management, lease administration, and assistant leasing agent as needed. In May of 2015, Wilson Retail Group was merged into JLL where she was responsible for the daily operations of the JLL West Los Angeles retail office and provided executive support to the retail brokerage team. For the past seven years, Judy has supported a high-level team of brokers including the Executive Vice President, National Agency Lead, Managing Director, two Vice Presidents and several interns simultaneously. Prior to joining Wilson Retail Group, Judy worked for two investigative agencies over an 8 year period. At The Selcer Group, Judy is managing the day-to-day operations, helping to advance development, tenant representation and consulting projects and supporting the President in all aspects of the company.

Cesar Shih served as Senior Director of Real Estate Development and Franchising at Yogurtland Franchising, Inc. until May 2016. He oversaw the franchise and development teams, including franchise sales, real estate and construction. He joined the company in 2008 and expanded the brand to over 350 units, building high quality real estate locations with market optimization studies and predictive ability to forecast sale volumes for sites. At the end of 2011, the company reported sales revenue slightly over $100M. This was on record the fastest sales growth for a chain store. Additionally, he was responsible for international market planning at Yogurtland in Australia and Thailand. Cesar is the franchisee and area developer of the Habit Burger Grill in Las Vegas, Nevada. He has seven (7) units. He believes in operating restaurants with the guest service in mind as a way to not only achieve great sales results but position the company for future growth. And, believes putting his team members on a career development path. He has consulted for many retail and CPG brands seeking market growth opportunities.
Recently
Completed Projects

All completed projects available upon request.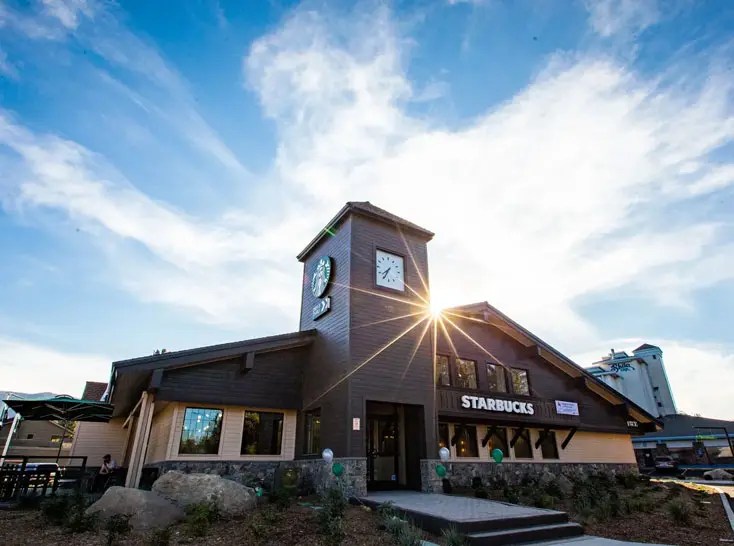 Starbucks
Mammoth Lakes, CA (2019)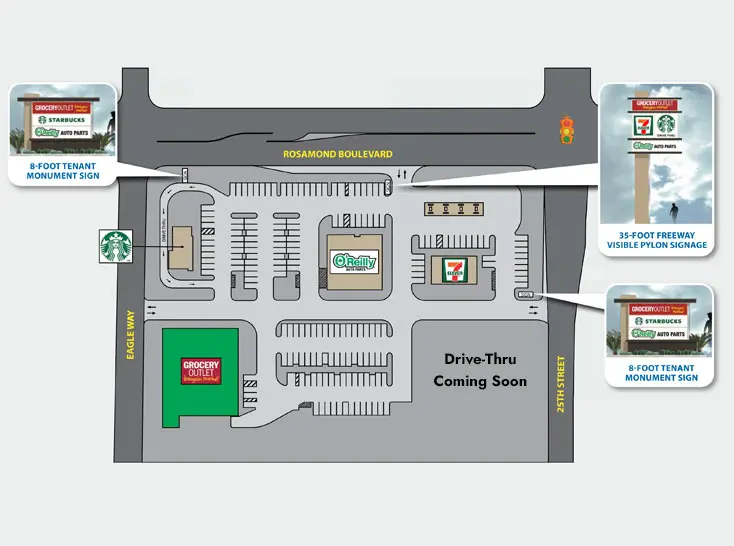 Grocery Anchored Ground Up Development
Rosamond, CA (Completed Q4 2021)

All current projects available upon request.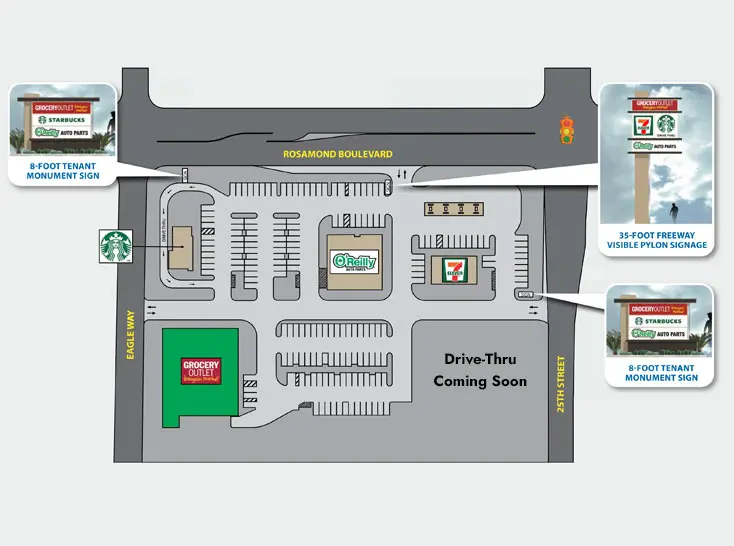 Last Remaining Drive Thru Pad (32,000 sf)
Rosamond, CA (Q1 2022)